By Giovanni Graziano
This article is part of My Plan Manager's guest blogger series.
I ask embarrassingly, for the third straight time—trying not to seem like I'm not listening on purpose—as I point to the little things sticking out of my ears.
I've worked in the hospitality industry since 2015, taking countless orders behind a one-inch thick glass panel. Customer service is the bread and butter of my job and lies at the heart of everything I do—even going so far as to call it my passion. I've received countless compliments and commendations on my customer service during my time at a little sandwich shop known as Subway, but it hasn't been without its challenges.
"Beep, beep," the dreaded noise my hearing aids make, the only indication that my day is about to get a whole lot more difficult. Not even thirty seconds later, it's like my head is underwater, the hearing aids switch off, and for the first time in days, it feels like something's in my ears.
Subway can be an incredibly noisy place: the beeping of the toaster and microwave oven, the humming of the fridge and aircon, the oven buzzer going off, the dinging of the door opening and ringing of the Uber tablet and phone, not to mention the radio and chatter of other customers.
If I'm lucky, I'll have some spare batteries that 'past me' left in-store for this very situation, but this isn't always the case. So, what do I do then? Well, I make sure to provide even better customer service and let my customers know of the situation should I have to ask them to repeat themselves more than once. More often than not, they are understanding, and with the help of my colleagues, the store is once again running like a well-oiled machine.
When I was fifteen, I walked into Subway like any other Saturday, looking forward to a delicious steak and cheese sub. I walked out with a job. I guess they really liked me. Today, communication is my passion, and this fuels my desire to work in public relations or advertising.
---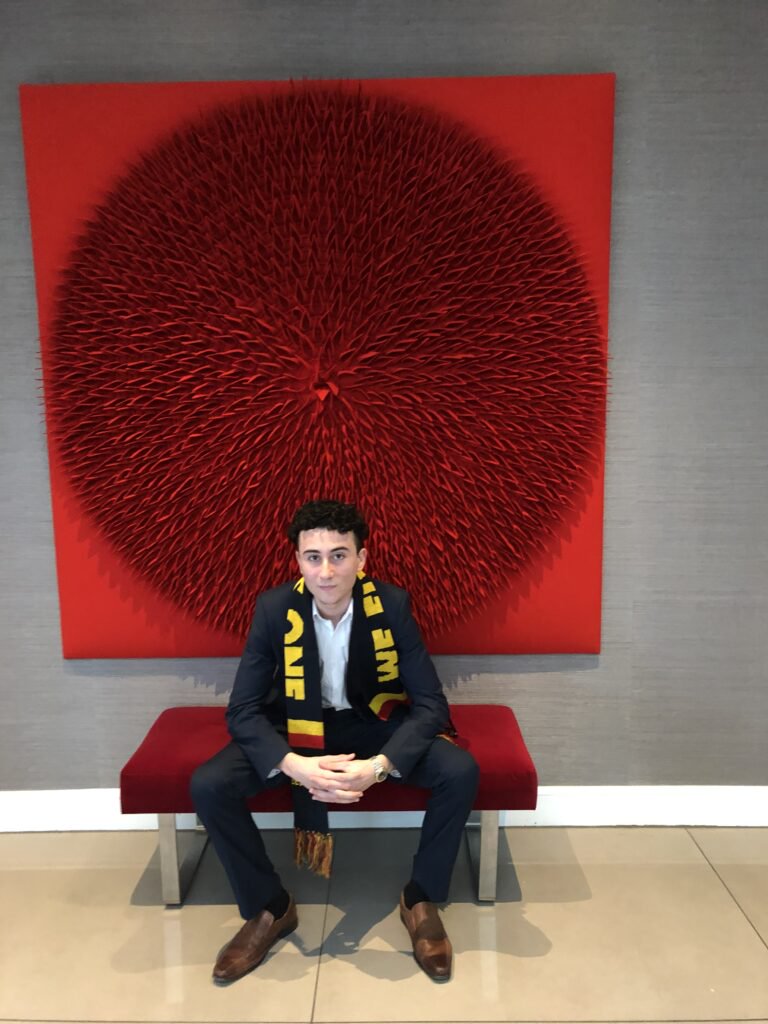 Giovanni Graziano is an enthusiastic and passionate marketing graduate whose first job at Subway led to the realisation that there are two types of people in this world: those that have worked in fast food, and those that have not. Fuelled by a desire to work in the advertising industry, his interests include fast-moving consumer goods and cinema. Giovanni has been hearing impaired from birth.