By Giovanni Graziano
This article is part of My Plan Manager's guest blogger series.
Over the years I have struggled with identity. Who hasn't? At what point do you tell someone your age? Your hobbies, maybe even your hopes and dreams? How about your disability?
Growing up with a hearing disability has been challenging, especially when it comes to socialising and dating. As I get older and new people come in and out of my life and the people around me start to look different and come from all walks of life, the question of identity looms over me.
When do I tell that pretty girl, "Hey I'm actually hearing impaired you probably didn't know that, but hey look I can still hear without them" as I pull the tiny little devices out of my ears. Do I owe it to them to let them know? Will that change how they see me?
Albeit I don't consider myself disabled. You can't tell upon first meeting me. I don't want special treatment. I don't want that extra 30 minutes to finish my exam, I don't want all the government benefits I'm entitled to, there are people worse off. I just want to be me.
I used to hate my hearing aids and fantasised about ditching them after school. How naïve I was. How lucky I am that these devices continue to get smaller and one day my disability will truly be invisible. But will it still be a part of me?
In contrast, it is always humbling when someone beats me to the punch and raises the topic because they noticed I was lipreading — more often than not they are already familiarised with the struggles of hearing loss, whether it be through a family member or a friend. I cannot recall a time I genuinely wished I hadn't disclosed my hearing disability so readily, although there have been countless times this reveal has been met with microaggressions — poor attempts at humour met with an eye-roll.
In my head I consider my hearing loss to be just another chapter in the story of my life. And if there's one thing I like to do, it's to tell stories. So, let me ask you, who do you think I am?
---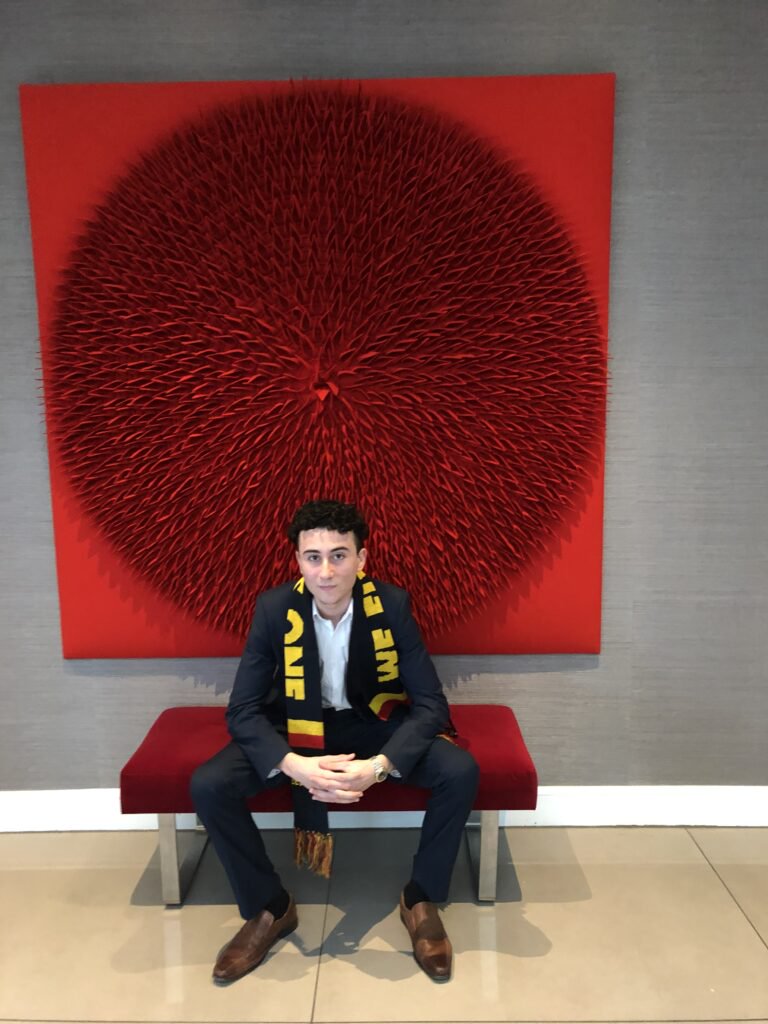 Giovanni Graziano is an enthusiastic and passionate marketing graduate whose first job at Subway led to the realisation that there are two types of people in this world: those that have worked in fast food, and those that have not. Fuelled by a desire to work in the advertising industry, his interests include fast-moving consumer goods and cinema. Giovanni has been hearing impaired from birth.