Looking for 
NDIS Plan Management

 in Whyalla?
Take the stress out of 
NDIS with My Plan Manager
My Plan Manager helps you maximise your NDIS plan, so you can focus on what matters most. We support you to manage your NDIS plan funding in Whyalla & Australia-wide
Whyalla
The NDIS My Plan Manager Community
To help you understand NDIS Plan Management and learn more about our Whyalla community, explore stories over at our blog.
If you or someone you care for has ever felt in deficit or 'less than' because of...
What is NDIS Plan Management?
Some people think NDIS plan managers just pay invoices. Not us. We work with you to maximise the benefits of your NDIS plan so you can live your best life.
Manage Providers
My Plan Manager sorts out the admin with your Whyalla providers, so you don't have to.
Process Payments
We receive invoices and pay them for you so you can save hours every week on dreaded admin.
Handle Your Finances
We help you manage your budget, keep track of your funds and take care of the required financial reporting for you.
The Choice is Yours
A Whyalla plan manager gives you total control over your NDIS service providers, unlike agency management, where you are restricted to registered providers.
NDIS Plan Management in Whyalla Explained Further
A Whyalla NDIS plan manager helps you maximise your plan and saves you time by dealing with your providers, managing your budget, paying your invoices, and giving independent guidance.
An NDIS plan manager will pay providers for supports delivered. NDIS plan managers will help you monitor your funds, and provide financial reporting.
What our NDIS Plan Managed Clients Are Saying:
"We have been with My Plan Manager for over 2 years to help me navigate my son's NDIS plan. It is so easy with My Plan Manager – great communication, invoices paid on time, easily accessible, just a wonderful service. I am completely at ease knowing they are overseeing the plan. Highly recommend."
JOANNE
Melbourne, VIC
"Submitted invoices are always paid very quickly a few days after the claims are submitted. The portal and mobile apps are very user-friendly and very easy to navigate. The process of making claims is very smooth. I would highly recommend."
JORDAN
Sydney, NSW
"Highly recommend. Great customer service which is absolutely vital. Thank you"
ROBYN
Brisbane, QLD
These guys are really on to it. My invoices are paid on time. Its a pleasure working with them. They go out their way to help me with all my enquiries, making sure I understand. Very happy with customer service as well. Highly recommended🙂
Yvonne Voncraven
06:43 30 Jun 22
My Plan Manager handles my finances pays all receipts without any issues if they need to querie something I always receive a phone callMY PLAN MANAGER IS A GOD SEND I'd recommend them to anyone with no hesitationTHANK YOU MY PLAN MANAGER
Tracie Latham
07:41 28 Jun 22
Really happy with promptness of paying invoices and if I do have an oopsie they sort it really quick. My client and parent are happy to, so they must be doing something right. Love the ease of everything..
Joanne McKenzie
03:48 28 Jun 22
Having MPM takes the worry out of paying for my services through NDIS so that I can focus on attending more fully to assisting my mental health to get back into society
Patricia Schultz
07:37 27 Jun 22
I have been with MPM several years and am extremely happy with them. The invoices are paid promptly. The Customer Service is great and the Online Portal is clear and easy to follow.
Katherine McDonald
03:32 27 Jun 22
My Plan Manager has always responded to issues I've raised and resolved them quickly. They are professional organisation to deal with and I would recommend them to others.
Learn more about the MPM Community
We know that early childhood is critical and sets the foundation for how children...
Australia's Royal Commission into Violence, Abuse, Neglect and Exploitation of People...
My Plan Manager's Client Portal is a better way to stay on top of your NDIS plan's...
Resources
Helpful resources for anyone on the NDIS
Interesting articles and handy guides to help anyone maximise the potential of their NDIS plan in Whyalla.
Stay up to date with the latest articles by signing up to our NDIS newsletter:
How Does
My Plan Manager

Work?

Some things in life are complicated but managing your NDIS funding doesn't have to be one of them. My Plan Manager helps you get the most out of your plan, at no cost to you. Here's how it works:
Notify Your Providers
As soon as you're set up in our system, you can tell your providers to send their invoices straight to My Plan Manager for processing. It's that easy.
Relax
Have a cuppa while we sort out the rest! You'll get a text message when we're about to pay an invoice, so you're always in the loop.
Why Choose My Plan Manager?
My Plan Manager is one of Australia's first plan management services. We are also Australia's largest plan manager, which means our team of experts have the experience and know how to help you get the most out of your NDIS Plan.
No Cost To You
Our fees are paid for separately by the NDIS and don't come out of your support budget. They are set by the NDIS, in their official price guide.
Prompt Payment
MPM pays the majority of invoices within 3 working days of receipt, ensuring your budgets are up to date, your service providers are paid promptly and there is less hassle for you.
Freedom of Choice
With My Plan Manager, you can choose the support you want from any service provider – not just NDIS-registered providers.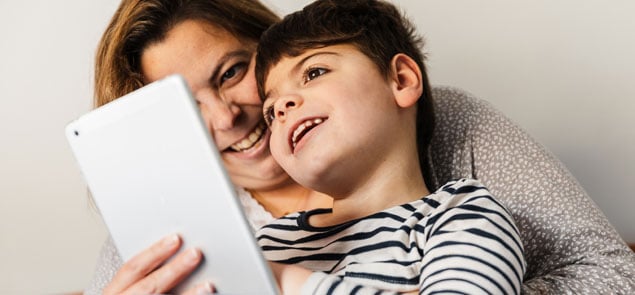 Up to Date Budget Tracking
Your budget balances are automatically updated once invoices are paid, so you will always know how much you have spent and how much is left in your budget. You can view your budget at any time using our secure portal, app, or by getting in touch with us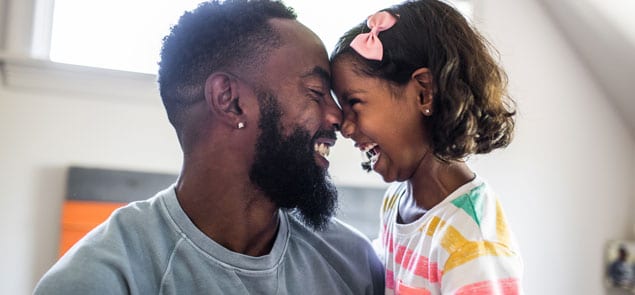 Safety & Security
Our team keeps an eye on your wellbeing and your budget, making sure your private information is always secure. We check for unusual spending out of your plan and reach out if we have not heard from you recently.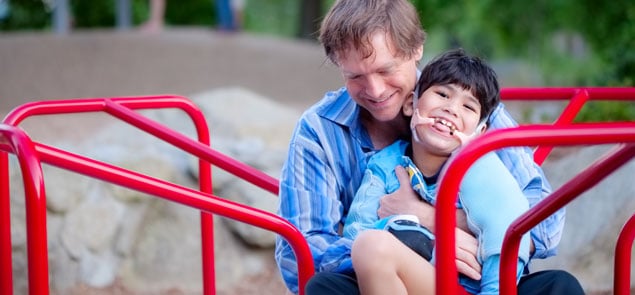 A Commitment to Improvement
We will never stop working on making our service better. By listening to what our clients and their service providers say we remain the Plan Manager of choice for more Australians.
Are You an NDIS Provider?
Learn More About Working With Us
On the go with our mobile app
SMS login
Log in with an SMS code sent straight to your phone – no more entering an email address and password! Simply open the app, enter the email address on your account, press 'send me the code' and add it when it's sent. 
Track spending
Access real-time information about your budget to track spending and maximise your NDIS plan. You can view support categories, support areas, and auto-generated monthly reports. You can also generate your own reports to track spending.
View claims
Check the details of past and current claims and see copies of invoices. 
Add new supports and start new claims on the go
Choose to be reimbursed for invoices you've paid, or for providers to be paid for their services. 
Get in touch
Contact My Plan Manager by pressing 'click-to-call' or requesting a call back.
NDIS Plan Management 
F.A.Q
Plan management is when a provider supports you to manage funding in your NDIS plan. These providers are known as plan managers. Plan management is different from having the NDIA manage funding in your NDIS plan, or you choosing to self-manage your plan.
How do I find and connect with a Whyalla plan manager?
You can contact us on 1800 861 282 to discuss how My Plan Manager NDIS Management services can assist you to get the most out of your NDIS funding.
How can I have plan management?
At your planning meeting, you can tell NDIS staff that you would like a plan manager to support you. The NDIS will include funding in your plan to pay for your plan manager.
This is separate from your other services and supports in your budget. If you are mid-plan and want to change, contact ndis.gov.au on 1800 800 110 to discuss how you can include plan management in your plan.
After I have connected with a plan manager, what do I do?
Once you have connected with an NDIS Plan Manager, you should create a service agreement. A service agreement outlines the services to be provided, how these services will be provided and how long they will be your plan manager.
How do I change plan managers?
You can choose your plan manager. You can also change your plan manager during your plan. If you wish to change, you will need to tell your plan manager. They will provide you with information about your plan and help you to change.
How Does NDIS Funding Work?
There are three types of support budgets that may appear in your NDIS plan: core, capacity building and capital supports.
Your NDIS planner will tailor your NDIS plan with support budget categories and funding connected to achieving your goals and supporting you in your day-to-day life.
For more information visit our NDIS Funding Explained resource.
How Does NDIS Plan Management Work?
My Plan Manager simplifies your NDIS experience so you can get the most out of your plan and your life. To work with My Plan Manager you need to have an NDIS plan which includes 'Improved Life Choices'. This covers all plan management fees so there's no cost to you. If you already have Improved Life Choices — good news! If you don't currently have Improved Life Choices, don't worry.
Should a plan manager advise you when NDIS funds are low?
Yes, a plan manager should provide regular reports and statements to you directly. 
When a plan manager has identified overspend or underspend, the plan manager should advise you as soon as possible, regardless of reporting frequency. 
Should a plan manager advise a provider when NDIS funds are low?
No, a plan manager should contact you directly. 
This will allow you to contact your provider, support coordination provider or partner in the community, to discuss current service delivery arrangements and make any required amendments. 
Should invoices for supports and services include the provider's ABN?
Yes. If your provider is registered for an ABN, their invoice must display a valid ABN.
If you are providing an invoice without an ABN to your plan manager, your provider must complete the ATO's Statement by a supplier not quoting an ABN form.
Who is responsible if a provider submits an invoice to a plan manager and there are not enough funds available?
Inappropriate use of government funds or fraud are serious matters.
A plan manager may be liable to repay any amounts which have not be spent in accordance with your plan.
For more information see the Provider Payment Assurance Program.
If I change plan manager, who is responsible for paying my 'old' invoices?
If you change your plan manager, the new plan manager becomes responsible for the ongoing management of your plan. 
This includes to process payments on your behalf, irrespective of the date the services were rendered or the invoice date. This is to ensure that any late invoices issued by a provider from earlier in the plan period are able to be paid. 
The NDIA expects payments of this kind will only be required in special circumstances.
What is the difference between a plan manager and a support coordinator and a partner in the community?
A plan manager will pay providers for supports delivered. A plan manager will help you monitor your funds, and provide financial reporting.
A support coordinator will support you to understand and implement supports included in your plan. A support coordinator will link you to providers and other community and government services. A support coordinator will also support you to build skills and direction.
An NDIS Partner in the Community delivering Local Area Coordination or Early Childhood Early Intervention Services may provide plan implementation and monitoring support to you. Partner organisations are appointed by the NDIA to help you understand the NDIS, and find providers of support suited to your needs.
Can I pay my providers more than the limits set in the NDIS price guide?
No. If you are using a Plan Manager, providers cannot charge more than the price limits outlined in the NDIS Price Guide and Support Catalogue.
What other costs can plan managers charge?
From 1 July 2020, plan managers can claim for supports not delivered in person. This includes travel costs incurred to deliver supports.
Our easy to use Online Portal
Securely log in to view your NDIS plan. Keep track of your budget and submit or review invoices on your computer, tablet or mobile.
About Whyalla
Whyalla was founded as "Hummocks Hill", and was known by that name until 1916. It is the fourth most populous city in the Australian state of South Australia after Adelaide, Mount Gambier and Gawler.