Take the stress out of the
NDIS
My Plan Manager helps you maximise your NDIS plan, so you can focus on what matters most.
What is NDIS plan management?
Why choose My Plan Manager?
How does My Plan Manager work?
What is NDIS plan management?
Some people think plan managers just pay invoices. Not us. We work to maximise the benefits of your NDIS plan so you can live your best life.
Manage providers
My Plan Manager sorts out the paperwork with your providers, so you don't have to.
Process payments
We receive invoices and pay them for you, giving you back hours in every week. 
Handle your finances
We help you manage your budget, keep track of your funds, and take care of your required financial reporting.
Choice and control
A plan manager supports you to exercise choice and control over your NDIS services and supports. Unlike those who are agency managed, you can choose to work with NDIS registered and non-registered providers.
We're moving!
From 1 August, My Plan Manager's corporate headquarters will relocate to an accessible, sustainable and collaborative space at Level 9, 400 King William Street Adelaide SA 5000. 
Our team looks forward to welcoming our clients, providers and other guests to My Plan Manager's new home. 
How does
My Plan Manager

work?

Some things in life are complicated, but managing your NDIS funding doesn't have to be. My Plan Manager helps you to get the most out of your plan, at no cost to you. Here's how it works:
Notify your providers
As soon as you're set up in our system, you can tell your providers to send their invoices straight to My Plan Manager for processing. It's that easy.
Relax
We'll sort out the rest! You'll get a text message when we're about to pay an invoice, so you're always in the loop.
Why choose My Plan Manager?
My Plan Manager was one of Australia's first plan management services – and today, we're the largest in the country. Our experts have the experience and know how to help you get the most out of your NDIS plan.
No cost to you
Our fees are paid for separately by the NDIS and don't come out of your support budget. 
Prompt payment
My Plan Manager pays the majority of invoices within three working days of receipt, ensuring your NDIS budget is up to date, and your service providers are paid promptly.
Freedom of choice
With My Plan Manager, you can choose the support you want from any service provider – not just NDIS registered providers.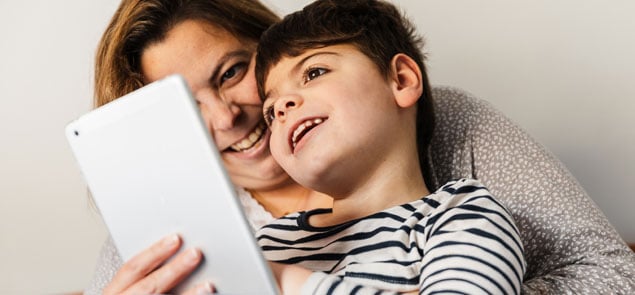 Budget tracking
Your budget balances are automatically updated once invoices are paid, so you'll always know how much you've spent and how much is left in your budget. You can view your budget at any time by using our secure client portal or mobile app, or by getting in touch with us.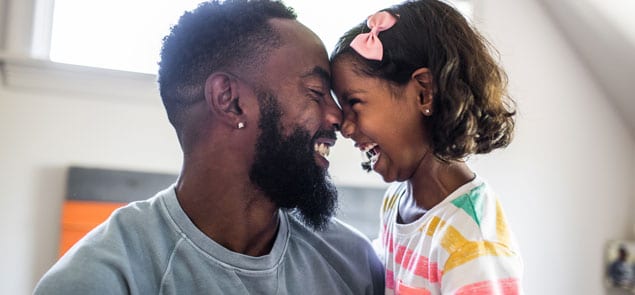 Safety and security
Our team makes sure your NDIS budget and private information is always secure. We check for unusual spending and get in touch if we haven't heard from you for a while.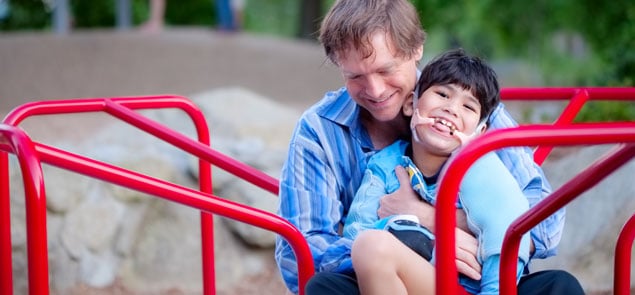 Continuous improvement
We're focused on continuous improvement – and always working on making our service better. By listening and acting on what you and your service providers say, we continue to maintain our reputation as Australia's plan manager of choice.
What our clients are saying
"Submitted invoices are always paid very quickly a few days after the claims are submitted. The portal and mobile apps are very user-friendly and very easy to navigate. The process of making claims is very smooth. I would highly recommend."
JORDAN
Sydney, NSW
"Highly recommend. Great customer service which is absolutely vital. Thank you"
ROBYN
Brisbane, QLD
"We have been with My Plan Manager for over 2 years to help me navigate my son's NDIS plan. It is so easy with My Plan Manager – great communication, invoices paid on time, easily accessible, just a wonderful service. I am completely at ease knowing they are overseeing the plan. Highly recommend."
JOANNE
Melbourne, VIC
Rebecca J Sharp
05:20 26 Jun 22
Always there with issues that could come up. I would also include the easy communication I get with My Plan Manager they are an excellent platform for participants like myself on NDIS, Thank you for your service I have with you, sincerely Rebecca Janet Sharp
Robie Mangubat
00:12 24 Jun 22
Great service. So genuinely caring and helpful any time I have contacted. Love the ease of using the app - especially taking a pic of receipts and sending through claims for reimbursement - So easy!
Phil Crossie
09:13 23 Jun 22
I Have 3 Plans for my adult Disabled Children and would recommend without hesitation MY Plan Manager for your NDIS Plan. It is easy to use and you can get the Support People You want for your NDIS Client who is totally committed to perform services, Transport and Capacity Building needs for my Children.The payment and Reporting systems are efficient and simple to understand and provide quick payment to your suppliers once established.
Natalie Myers
06:25 23 Jun 22
My plan manger provide fantastic customer service. When you call with a question the staff give me an answer straight away and nothing is too much trouble. Also the payment of invoices is streamlined and prompt. I would highly recommend them as a planner manager.
Julie Hines
00:02 22 Jun 22
As a disability support worker i am always hearing positive feedback from my Plan Manager clientsI would highly recommend them to work for and receive care support fromJulie
A very friendly professional team, very quick to process my accounts. My Plan Manager instilled trust and value as a client like no other service I have had.
Easy to use client portal
Log in to our secure client portal to manage one or more NDIS plans. Keep track of budgets, update information, and connect with your service providers. You can also submit and review invoices, which are safely stored for any future audits.
On the go with our mobile app
SMS login
Log in with an SMS code sent straight to your phone – no more entering an email address and password! Simply open the app, enter the email address on your account, press 'send me the code' and add it when it's sent. 
Track spending
Access real-time information about your budget to track spending and maximise your NDIS plan. You can view support categories, support areas, and auto-generated monthly reports. You can also generate your own reports to track spending.
View claims
Check the details of past and current claims and see copies of invoices. 
Add new supports and start new claims on the go
Choose to be reimbursed for invoices you've paid, or for providers to be paid for their services. 
Get in touch
Contact My Plan Manager by pressing 'click-to-call' or requesting a call back.