By Giovanni Graziano
This article is part of My Plan Manager's guest blogger series.
There is nothing more quintessentially Australian than banter in the workplace, which is why recent mask mandates have had a devastating impact on my well-being as a hearing impaired individual.
Why do you ask? Because I haven't been able to understand a word since masks were made mandatory in my state in late July.
Before sharing my experiences with face masks and the effect they've had on my ability to communicate as an individual with a hearing impairment, it should be noted that I feel much safer wearing a face mask and believe we should keep doing so in the fight against COVID. I'm lucky enough to live in a state that's not in a perpetual state of lockdown and my heart goes out to those who are not currently experiencing the same level of freedom as here in South Australia.
For context, hearing impaired individuals communicate using three methods: speech, lip reading, and residual hearing (Aussie Deaf Kids 2019), all of which are severely impacted by the use of face coverings. Not only do they cover the entire mouth area, rendering lip reading impossible, but they also muffle speech, which in turns impacts residual hearing — that is how well you can hear without hearing aids.
So, to this extent, I haven't been able to hold any sort of meaningful conversation since July without lowering my mask, hoping that the individual I'm making eye contact with mimics my actions and lowers their mask too so that we may have a conversation which I can be a part of and understand. There have been times I've had to say "I'm so sorry, I can barely hear anything normally, let alone with these masks, what was that?". Of course, given the current climate, it almost feels uncomfortable to be that close to someone without a face covering, so this is always a last resort.  
I cannot tell you how many awkward encounters I have had, and this brings us back to the topic of banter, quick quips and playful remarks dished out in jest and often without any sort of eye contact. I have had strange stares and odd looks from colleagues, as I awkwardly laugh at any piece of dialogue that I didn't even remotely understand, hoping to God that it wasn't a question. It always is. Worse yet than missing out on banter, an aspect that makes the work day just that little bit better, is misunderstanding a conversation entirely and later finding out that your response was insensitive or completely unrelated. Thankfully, however, my new job doesn't require that much customer interaction, so these misunderstandings are limited only to my colleagues, who are aware of my hearing disability.
Allow me to reiterate, I feel much safer wearing face masks and believe we should keep doing so in the fight against COVID. My resolution then is the implementation of clear face masks or those with a clear window for lip reading made with the deaf community in mind. Maybe one day they will become mainstream.
---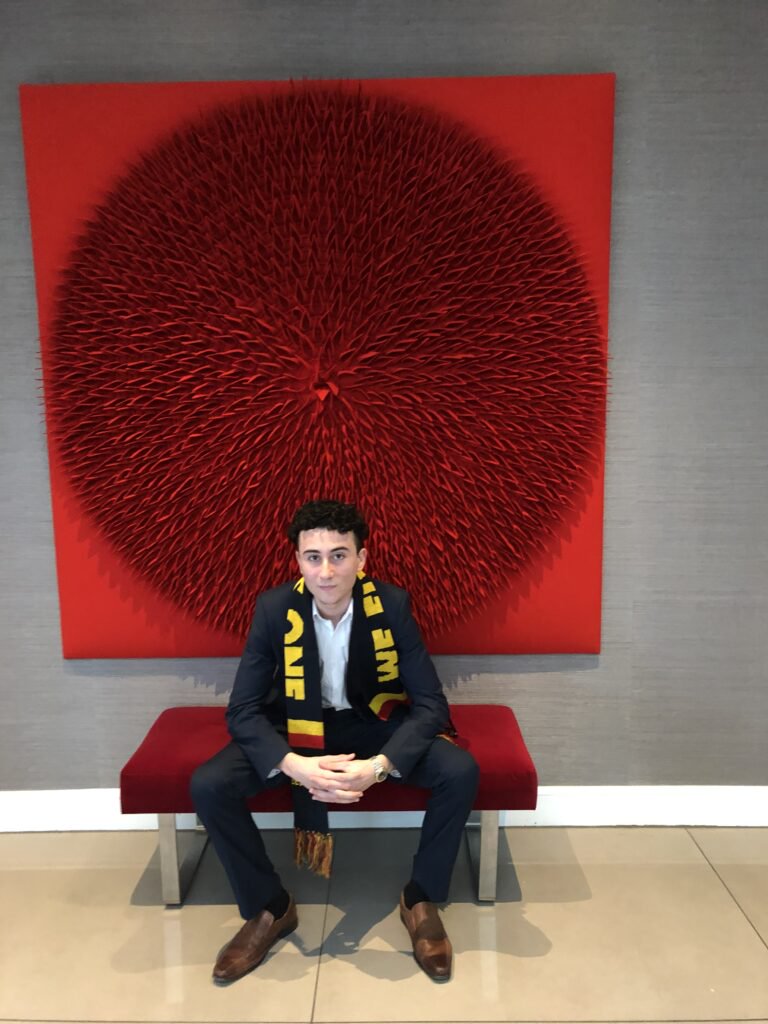 Giovanni Graziano is an enthusiastic and passionate marketing graduate whose first job at Subway led to the realisation that there are two types of people in this world: those that have worked in fast food, and those that have not. Fuelled by a desire to work in the advertising industry, his interests include fast moving consumer goods and cinema. Giovanni has been hearing impaired from birth.